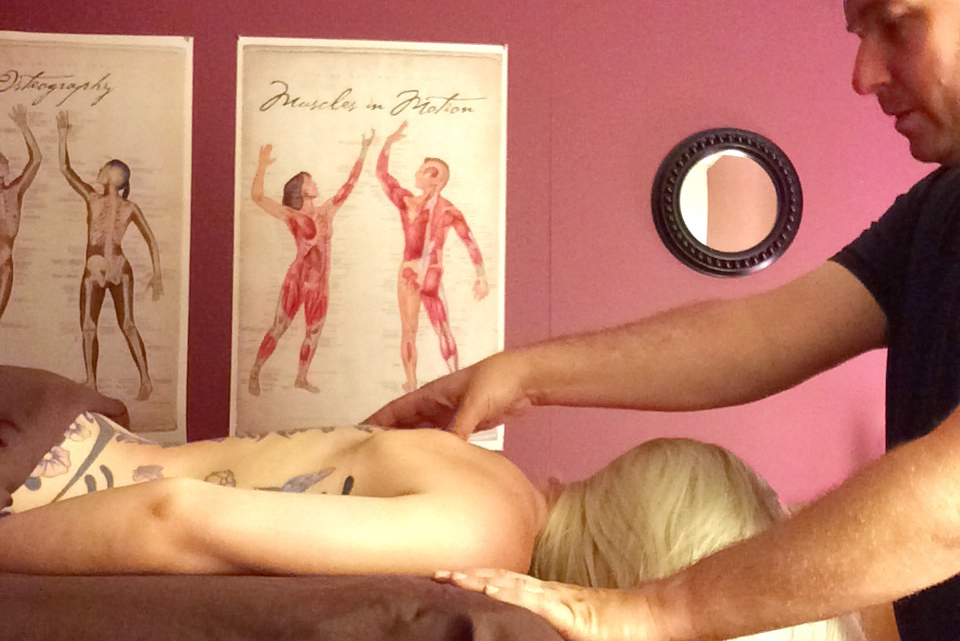 Table massage with Jesse Locke, CMT is offered at his office at Crossroads Gardens, 1800 30th Street, Boulder, CO, Suite 220N – Location Map and Directions.
Jesse offers two main massage modalities:
Integrative Massage
Integrative massage is a blend of different styles of massage and other modalities, combined together by Jesse depending on what the body needs at that time. Modalities that may be used in integrative massage include:
Swedish Massage
Shiatsu / Acupressure
Gentle Stretching
Specific Injury Treatment
Energy Work: Zero Balancing and Polarity Therapy
Pricing: $60 per hour. See Pricing and Packages.
Deep Tissue Massage
Deep tissue massage focuses on the muscles underneath the surface of the superficial muscles. Deep tissue pressure aims to relieve tension in the muscle and the connective tissue or fascia. This modality is particularly helpful for people who experience consistent pain, athletes, and patients who have sustained physical injury. Deep tissue massage is also useful for people who have high thresholds for tension. It can cause temporary soreness afterward.
Pricing: $75 per hour. See Pricing and Packages
---
Available Appointment Times
Wednesdays • 3–7pm
Fridays • 10:30am – 1pm
Saturdays • 11am–1pm
Sundays • 1:30–5:30pm